Yes, Gays Are Bullies
Town forced to move City Commission meeting to gymnasium because of uproar.
MassResistance parents make huge statement in a liberal suburb!
December 30, 2018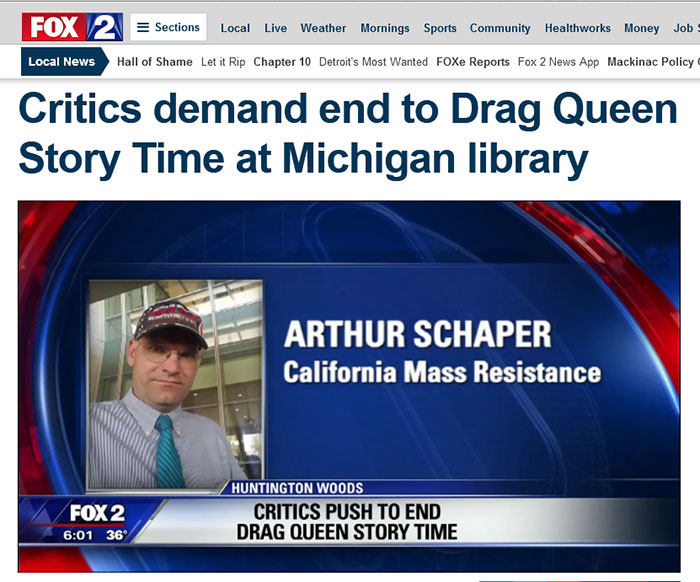 A pro-family revolt in Michigan has begun. Michigan MassResistance parents confronted the "Drag Queen Story Hour" targeting young children in Huntington Woods, an affluent, fairly liberal suburb of Detroit.
Our efforts were soon reported across Michigan by the Detroit-based media. As a result, hundreds of LGBT supporters converged on the Dec. 18, 2018 Huntington Woods City Commission to demand the event continue and intimidate parents opposed to it. Nevertheless, MassResistance parents came in and testified, unintimidated, and made their point loud and clear. The next day, the statewide media storm continued – reporting MassResistance's opposition!

Local parents – even a City Commissioner – upset at targeting of…
View original post 2,215 more words