Yes, Gays Are Bullies
The UK state education system is imposing more and more extreme LGBT indoctrination on kids at a younger and younger age. They have only got to step into school for the first time aged five, to be surrounded by story books and posters telling them sheer lies  – such as that a baby can have "two mothers" or that people can "change sex". They are faced with cross-dressing teachers, imaginary "gay history" and nonsense about "gender unicorns".
In some parts of England, parents are mobilizing to resist the ever-worsening war on children's minds.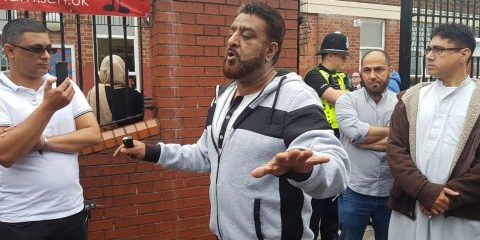 At Parkfield school in Birmingham, parents, mainly Muslim, have protested outside the school and have been legally banned by a court hearing from holding any more demonstrations – which is a violation of their legal rights. But then, so is the so-called "Relationships and Sex Education". By UK law and under Human Rights legislation, parents are supposed…
View original post 64 more words